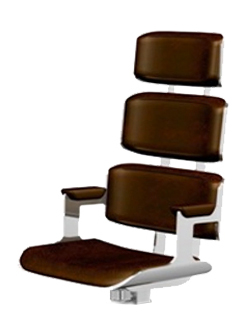 Custom Build
In addition to the standard range of shock mitigating seats, X-Craft also designs and produces seats and other marine related products tailored to fully meet the specific needs of their clients.
Starting from a clean sheet of paper, X-Craft's vast engineering and product experience in High Speed Craft and related fields is available to all customers, whatever their needs. Thus enabling clients to develop tailor made seats for dedicated projects.
From the very start of the design phase X-Craft works in close conjunction with the yard or clients to get a comprehensive overview of the project and the best seating solution within the available space and with the exact required characteristics.
Feel free to inquire, without obligation, to discuss the specific requirements for your project.
Click here to request additional information and pricing